​​​​​​​When asked to write a bio, this is what he says: "Average man. Average height. Average weight. Smells like pizza." Therefore, Stacy is writing this bio for him... 
Dominick has been a creative all his life and has a passion for working in all creative fields (videography, photography, sketching, painting, illustrating, music, writing, etc.). You will usually catch Dominick behind the camera on our shoots. 
Dominick is also a professional actor in the Screen Actors Guild. 
Stacy was born and raised in New Jersey (don't hold that against her. And by the way, it is a beautiful state!). Stacy earned a Bachelor of Arts degree in Justice from American University in Washington, D.C. in 2006, which serves no purpose in this scenario other than it was expensive to obtain, and she feels the need to mention it anyway. (Although she did work on the Yearbook Committee while attending college, taking photos of groups and events around campus, which is somewhat relevant.)
Stacy is also a creative who has always enjoyed writing, painting, photography, acting, and in recent years, videography.  She has experience with acting, hosting, and voice-over work and has worked in Public Relations and with businesses for over ten years. You will usually see Stacy directing on our film shoots and hauling around lights and reflectors and trying to make our clients laugh on our photo shoots.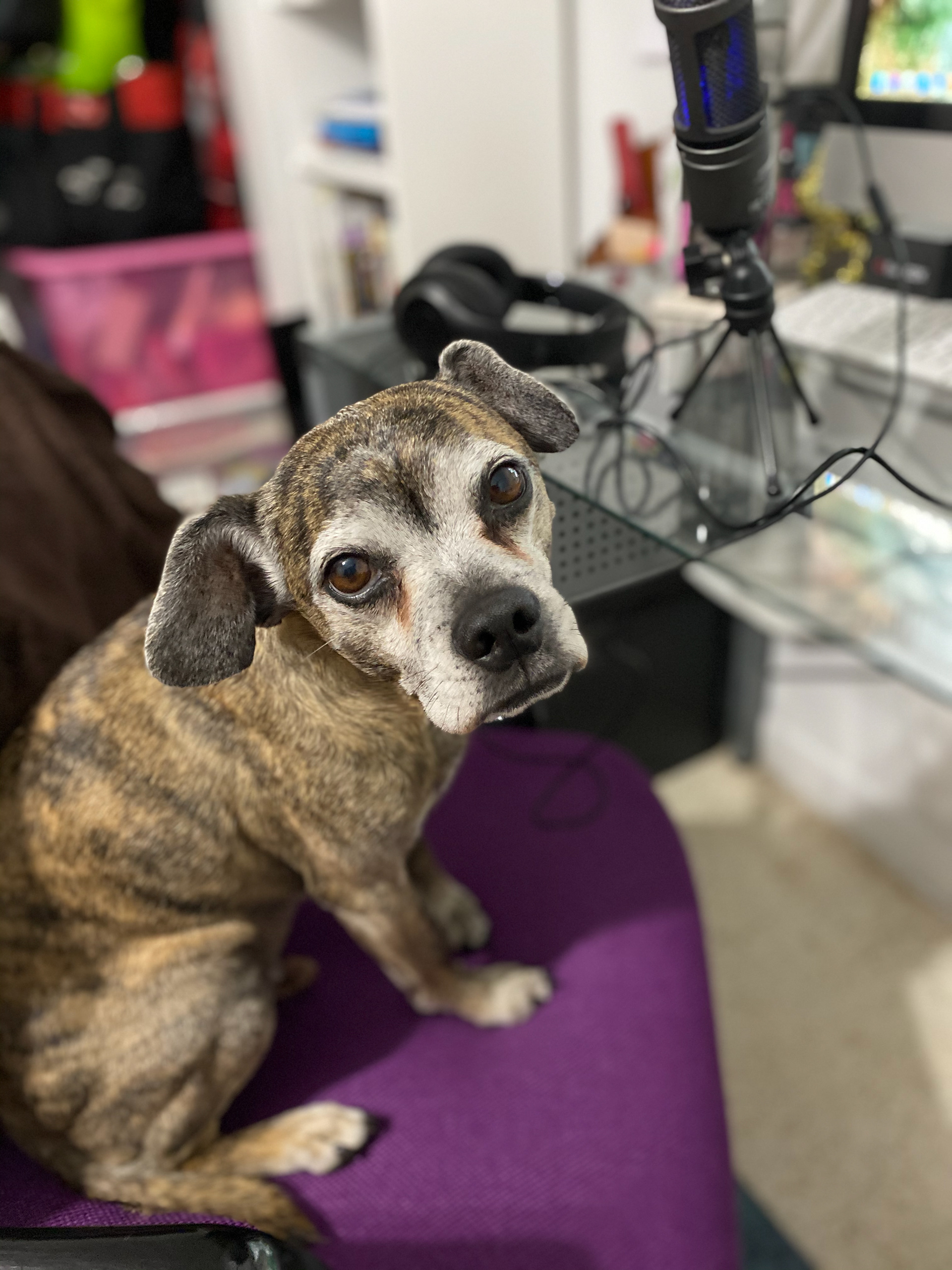 Our "intern" and mascot, undocumented emotional support animal, and pride and joy. 
Unfortunately, you won't see Cooper on any of our shoots as he likes to stay "behind the scenes". But you may spot him on a Zoom consultation with us.